The long-lived, high-tech 2009-2021 Nissan GT-R is known for savage, supercar-killing acceleration and unrivalled levels of grip. And not only is it fast from the factory; plenty of owners seek even more performance by way of tuning and upgrades for road and track. But with extra power and performance comes additional stress and wear, and a well-known point of failure that comes as a result of hard launches and high torque transfer is the rear transaxle mounting bushes, so this week, Powerflex are proud to announce a new product for the GT-R. PFR46-732 Rear Differential-to-Subframe Mounting Bushes use our Purple 80A durometer bush material alongside CNC-machined Aluminium and Steel components to provide a durable, semi-solid mounting location for the rear transaxle; allowing your GT-R to put its power down more directly without excessive on-off throttle deflection. Stiffness is increased by 250% radially over the voided OE rubber bush.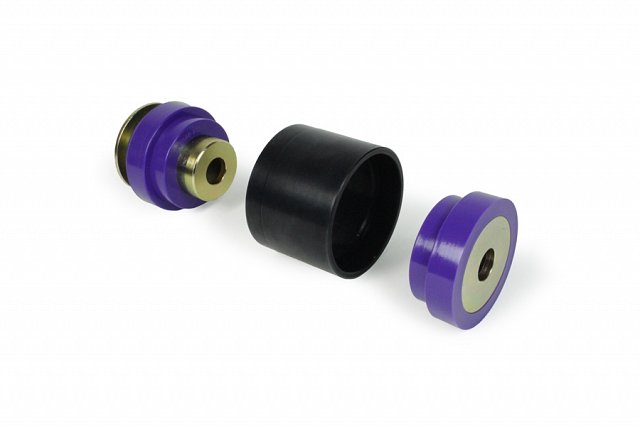 Nissan does not sell replacement bushes for this location as the bushes are sold as part of the subframe, and with a new rear subframe costing over £1200, our new bushes make for a very cost-effective replacement solution.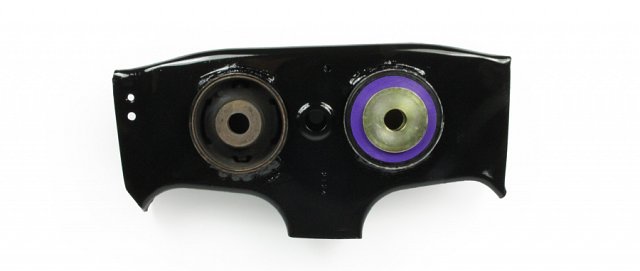 For those after a track/motorsport-focused, no-compromise solution; these bushes are also available in our Black Series 95A material, increasing stiffness by 550%.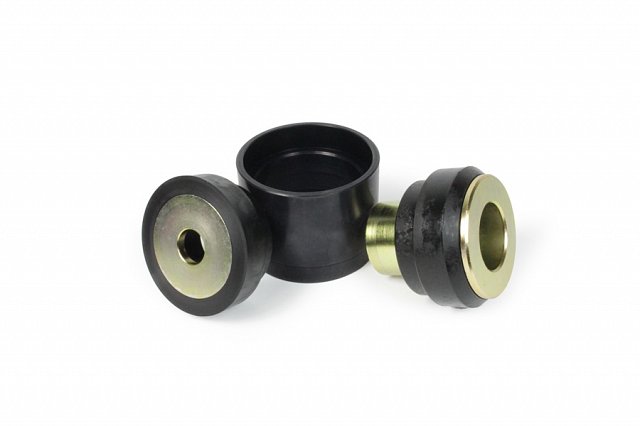 A small increase in NVH should be expected when stiffening the mounting between the transmission and chassis. The harder the material used, the greater the NVH transmitted.
Recent Posts
Here at Powerflex HQ, the R53 Mini Cooper Sand more extreme Works GP hold a special place in our hea …

When lifting a vehicle using a trolley jack, it's critical to ensure that the jack is going to fit t …

The long-lived, high-tech 2009-2021 Nissan GT-R is known for savage, supercar-killing acceleration a …