BMW doesn't just build engines, they build award-winning engines and their range of single and twin-turbocharged petrol in-line 6 cylinder engines, including the N54, N55, S55 and later B58 are ranked amongst the best. Used in vehicles from 2006 to the present day including in heavier hitting models such as the F2x M135i / M140i, M235i / M240i and F8x M2 / M3 and M4, tuners and track-day enthusiasts alike are wringing every last HP out of them, and the often stratospheric torque figures result in excessive engine movement. The OE voided rubber mounts are known to allow excessive movement when pushed, so much so that BMW Motorsport offer their own aluminium inserts for motorsport applications to stiffen the mounts. They're not cheap, however, (around £300 for the set of two) and being made from aluminium they transmit a great deal more NVH, something those with tuned daily's that see occasional track use are keen to avoid. Taking the above points on board, we are pleased to introduce PFF5-4020 and PFF5-4021 Engine Mount Insert Kits, intermediate alternatives to the BMW aluminium inserts and much stiffer full replacement engine mounts available on the aftermarket.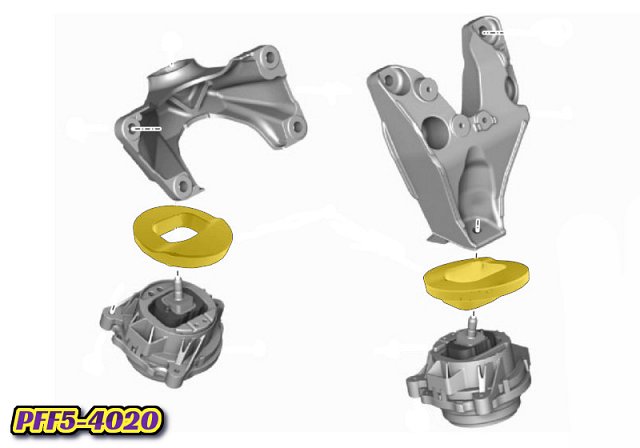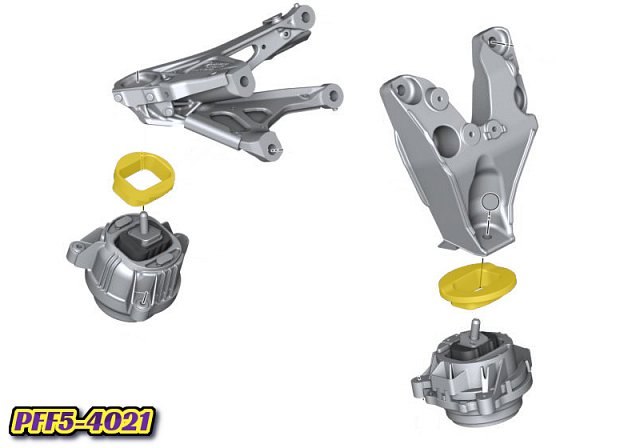 Made in our Yellow 70A durometer material, they are designed to fit the voiding of the OE mounts snuggly to restrict engine movement with a minimal increase in NVH, perfect for those with tuned road cars.
Their design and flexibility also mean they can be fitted to the vehicle without removing the engine mounts themselves. Reducing engine/transmission movement by way of upgraded inserts has the following benefits: - Sharper throttle response - Improved gear shifting - More direct power transfer - More balanced on/off throttle handling - Prolonged life of the OE mounts A small increase in NVH, usually at idle, should be expected when stiffening the connecting mount between the engine and chassis. The harder the material used, the greater the NVH transmitted. For those who want no compromise, and ultimate performance for the track or motorsport, these inserts are also available in our Black Series 95A Durometer material.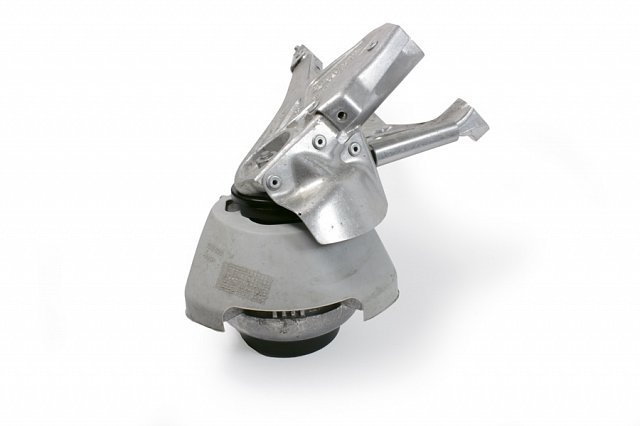 Recent Posts
Being the oldest car manufacturer in the world, Mercedes-Benz has a rich history of producing luxuri …

BMW doesn't just build engines, they build award-winning engines and their range of single and twin- …

Audi's latest MQB platform has spawned a monster in the RS3 8V and its coupe cousin, the TTRS 8S. W …