Here at Powerflex HQ, the R53 Mini Cooper Sand more extreme Works GP hold a special place in our hearts. Retro styling, go-kart-like handling and a revvy, supercharged engine all combine perfectly for a fantastic hot-hatch package. A true modern classic in the making. Like many cars of its age, the original rubber bushes will be beyond their best, especially something as stressed as the lower engine mount which perishes and cracks, leading to excessive engine movement. So this week, we are pleased to introduce a new engine mount part to our already incredibly popular range of products for the R50/R52/R53.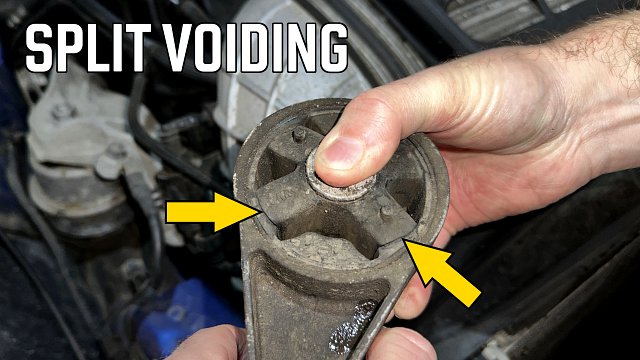 PFF5-125 Lower Engine Mount, Fast Road is an anodised CNC-Machined 6082 Aluminium mount pre-fitted with polyurethane bushes, for a true "bolt-off, bolt-on" replacement, with no pressing or assembly required.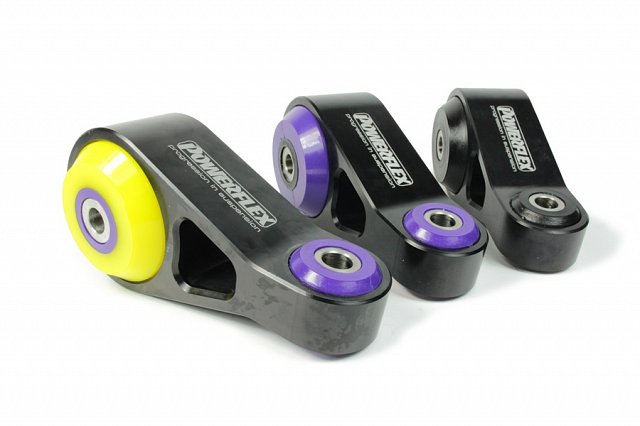 This Road Series mount provides a 100% increase in overall stiffness over the original voided mount, using a combined Purple 80A durometer small bush; and a 2-piece design large bush with Purple 80A and Yellow 70A bush components.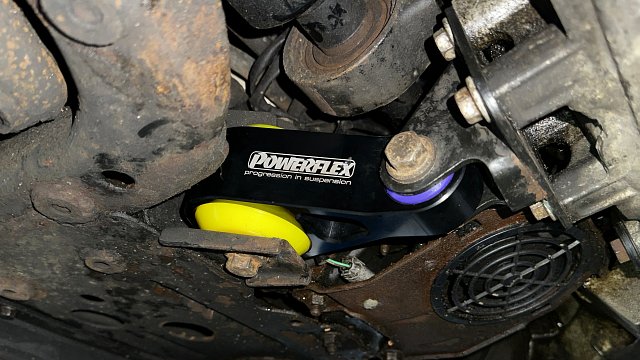 With a minimal increase in NVH, reduced wheel hop and a more direct transition of power to the road, it is suitable for standard and mildly tuned stage 1 vehicles and would be considered as the next step upgrade to our PFF5-107 and PFF5-120 offerings. PFF5-125P Lower Engine Mount, Fast Road/Track combines our stiffer Purple 80A and Black 95A materials for the larger bush, providing a 200% increase in stiffness over OE for even sharper response and durability for more extensively tuned vehicles or mild track use. PFF5-125BLK Lower Engine Mount, Track Use uses our Black 95A material for all bush components to maximise mount stiffness, resulting in a mega 430% increase over the stock mount for uncompromising powertrain control for serious track and motorsports use. These products fit all Mini Gen 1 R50, R52 and R53 cars. A small increase in NVH, usually at idle, should be expected when stiffening the connecting mount between the engine and chassis. The harder the material used, the greater the NVH transmitted. For other product news and info about our sponsored drivers and championships.
Recent Posts
Here at Powerflex HQ, the R53 Mini Cooper Sand more extreme Works GP hold a special place in our hea …

When lifting a vehicle using a trolley jack, it's critical to ensure that the jack is going to fit t …

The long-lived, high-tech 2009-2021 Nissan GT-R is known for savage, supercar-killing acceleration a …